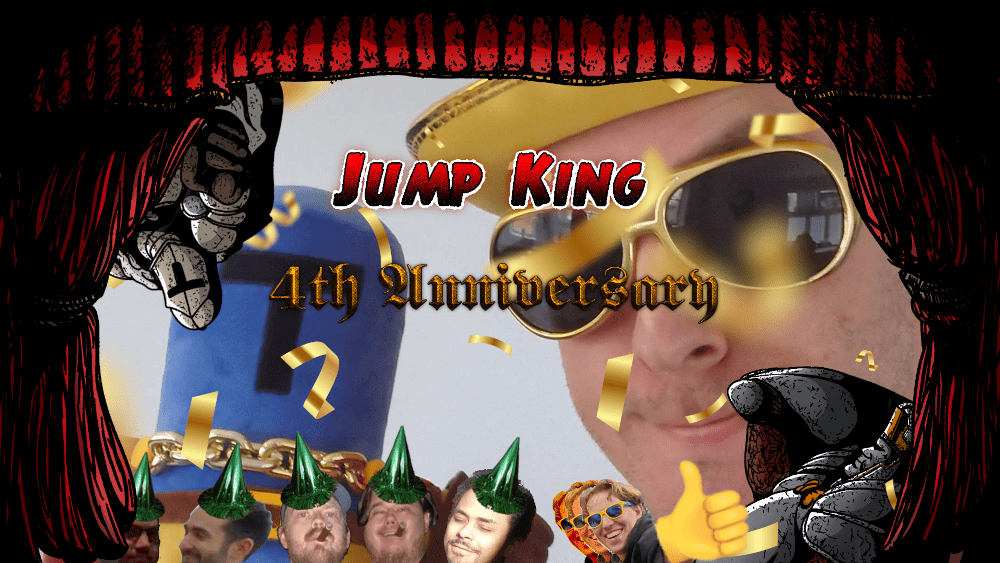 1. 50% SALE ON STEAM
We will have a 50% SALE of Jump King on Steam until May 4th 01:00 PDT/ 10:00 CEST / 17:00 JST
Psst. Tell your friends! Get Jump King on Steam
2. DOUBLE PLUSHIE GIVEAWAY
A GIVEAWAY for our legendary Jump King Plushie! On BOTH Twitter AND Discord! Keep an eye out on Twitter and Join the Discord Server!
3. COMPETITION TO DECIDE NEW MERCH
A competition to decide a BRAND NEW piece of merch! Join the Discord link above to find out how to participate!
4. TO BE REVEALED
4. JUMP KING QUEST DEV UPDATE
We have launched our new main website over at https://nexile.se along with an update on the progress of the Jump King Quest project! Follow us, join our discord and keep an eye on the Nexile news page for more news on JKQ in the future!
You will be hearing from us again soon
~ Thomas of Tawny
EDIT: Revealed nr 4 + description!